We're still here, and getting ready to host our first reading of Season 16.
Sunday, November 22
3:00 p.m. EST
The event will be hosted on Google Meets, with closed captioning avaialble.
Please register here
https://www.eventbrite.ca/e/draft-161-tickets-124469875749
You'll receive the link by email, just before the event starts.
We're excited to hear new work by
Ann Y.K. Choi
Waubgeshig Rice
Olive Senior
Sonia Sulaiman
We are also looking forward to a visit from the fine folks at Story Planet, who'll tell us about their activities this fall.
Originally from South Korea, Ann Y.K. Choi immigrated to Canada in 1975. She is a graduate of the Humber School for Writers and the Creative Writing Certificate Program at the University of Toronto. Most recently, she completed an MFA in Creative Writing at National University in San Diego, California. Her debut novel, Kay's Lucky Coin Variety, was a finalist for the Toronto Book Award. The story, set in the 1980s, was inspired by her experiences working in her family-run variety store. A teacher with the York Region District School Board, Ann lives in Toronto with her husband and daughter. 
Waubgeshig Rice is an author and journalist from Wasauksing First Nation on Georgian Bay. He has written three fiction titles, and his short stories and essays have been published in numerous anthologies. His most recent novel, Moon of the Crusted Snow, was published in 2018 and became a national bestseller. He graduated from Ryerson University's journalism program in 2002, and spent most of his journalism career with the Canadian Broadcasting Corporation as a video journalist, web writer, producer, and radio host. He lives in Sudbury, Ontario with his wife and two sons.
Olive Senior is the prizewinning author of 18 books of fiction, non-fiction, poetry and children's literature. Her many awards include The Writers Trust Matt Cohen Award for Lifetime Achievement, the OCM Bocas Prize for Caribbean Literature, the Commonwealth Writers Prize, an honorary doctorate from the University of the West Indies and the Gold Medal of the Institute of Jamaica. She conducts writing workshops internationally and is on the faculty of The Humber School for Writers. She lives in Toronto but returns frequently to her Jamaican birthplace which remains central to her work. Her book of Pandemic Poems which she has been sharing on social media during 'the summer of Covid-19' will be published shortly.
Sonia Sulaiman is an artist and writer currently working on two books featuring Palestinian folktales, disability, and diaspora poetry. Her work has appeared in Whisky Sour City, and Uppercuts by Black Moss Press, in Write Magazine, at OurWindsor and WindsoriteDOTca. She is a recipient of an Ontario Arts Council Recommender Grant for Writers for A Personal Paradise, a collection of poetry about the wounds of colonialism and the Palestinian diaspora. She is also working on a collection of Palestinian folktales in prose; the first volume are retellings of animal stories and fables from Palestine. In her spare time, Sonia volunteers as a submissions editor for Hugo Award winning Uncanny Magazine, and as a first reader for Augur Magazine. She was born and raised in Windsor, Ontario, and has an MA in English Language and Literature from the University of Windsor where she taught workshops in instructional skills for professors. She is an Ontario Certified Teacher, and holds a University Teaching Certificate.
We are grateful the financial assistance of the Canada Council for the Arts through The Writers' Union of Canada and the League of Canadian Poets through the Toronto Arts Council and the Canada Council for the Arts
… and YOU. We are pleased to offer the reading on a pay-what-you-can basis and we are so happy you can join us, no matter what you have available to pay.
However, we do not have a grant for 2021 and we are depending on ticket sales to be able to pay the authors, later in the season. We deeply appreciate it if you can spare something for a paid ticket.
The event will be hosted on Google Meets, with closed captioning available.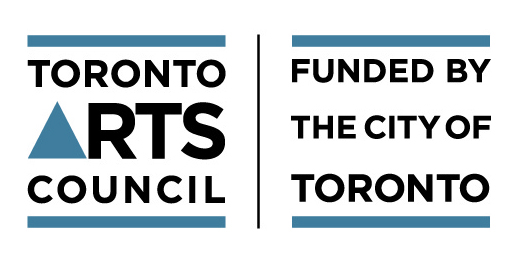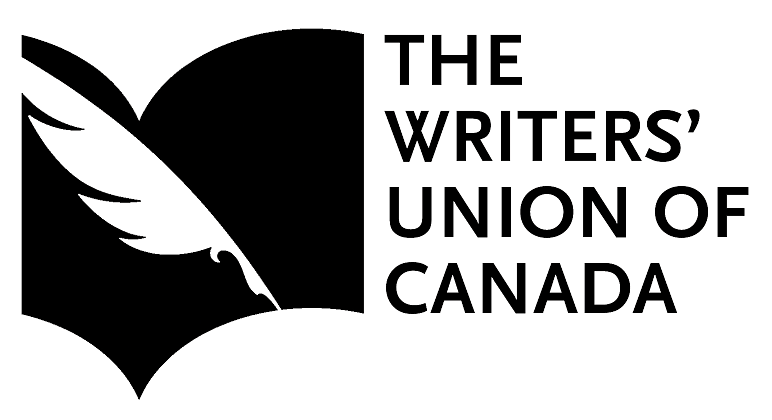 We're proud to announce our upcoming summer virtual edition of the Draft reading series hosted by Gloria Blizzard.
Sunday, August 23, 2020
3:00 p.m
Along with Gloria, we are featuring 10 other readers presenting their newest work.
Gloria Blizzard is a non-fiction writer, poet and penner of songs, whose essays, reviews and articles have appeared in numerous literary publications, magazines and sound recordings. Her work can be found at gloriablizzard.com.
Maheen Hyder is a Pakistani poet and mental health therapist whose work focuses on cityscapes and memory as they relate to migration and has been published in Arc Poetry Magazine, The Postcolonialist, The Puritan, The Fiddlehead and Bosphorus Review of Books.
Bänoo Zan is a poet and poetry organizer with three books and over 200 individual poems and poetry related pieces in online and print publications around the globe. Her work can be found on Amazon.

Aaron Schneider

 is the author of the novella Grass-Fed and a founding editor at The Temz Review. His work can be purchased at

Quattro books

.

Eufemia Fantetti teaches English at Humber College and co-edits the Humber Literary Review. Her books can be found on bookshelves of both independent and major bookstores.

Therese Estacion immigrated to Canada when she was ten from Cebu, Philiipines. She is an elementary school educator, poet, and identify as having a disability/disabled—since 2016— due to bilateral below knee and hand amputations as a result of sepsis. Her upcoming work will be coming from Book*Hug in the spring of 2021.

Anuja Varghese is a Pushcart-nominated writer based in Hamilton whose work has been featured in many literary magazines and journals, and who is currently at work on a debut collection of short stories. A list of her publications can be found on anujavarghese.com.

Sonja Boon

 is a researcher, writer, teacher, and flutist living in St John's. Her book can be found at

WLU press

.

Rita Shelton Deverell is a theatre and media artist whose play "Who You Callin Black Eh?" won the 2019 Toronto Fringe Festival's Teen Jury Award and whose 2019 book American Refugees: Turning to Canada for Freedom proves said one reviewer "We are not as nice as we think we are." Her work can be found at Playwrights Guild of Canada's Canadian Play Outlet.
Ellen. S. Jaffe is a poet and fiction writer who grew up in New York and has found a wonderful writing and personal home in Canada. For further info on her work contact her at esjaffe@outlook.com.
Wanda Taylor is an author, college instructor, and multi-disciplinary artist based in Toronto, Ontario. Her work can be purchased online or any major bookstore.
We welcome donations from those who are able to contribute. If not, please attend for free — you are most welcome!
The money will go straight to the brief readers, except for a small amount to cover the series costs. If you wish to send a donation, please send an e-transfer to draftseriescollective@gmail.com  
And in case you have not heard … the fine and incredibly hard-working folks at Queen Books are doing home delivery these days.
The list of contributors will be announced soon.
If you'd like to get the jump on signing up, here's the eventbrite link:
https://www.eventbrite.ca/e/115510435823
We hope to see you there!
We have decided to postpone our June reading, in light of the ongoing police violence and systemic racism against Indigenous and Black people both here in Canada and in the United States. 
To carry on with our plans as if everything were normal would be disrespectful to the trauma endured by Indigenous and Black people both historically and in recent weeks. It would also mean sidestepping our responsibility as artists, citizens and organizers. We stand in solidarity with Indigenous and Black people, and commit to being part of the process of long-overdue change.
We condemn the over-surveillance, imprisonment, poverty, violence, and police brutality which are visited on these communities, along with the food insecurity, inadequate housing and lack of access to fresh water that render them disproportionately susceptible to COVID19. 
We remember Chantel Moore, Regis Korchinski-Paquet, D'Andre Campbell, Andrew Loku, Breonna Taylor, George Floyd, and the many whose deaths and traumatic experiences with police brutality never reach the headlines. We remember the missing and murdered Indigenous women and girls whose loved ones shared their stories in a report published a year ago, only to have its recommendations ignored. At the time of this writing, Bonifacio Eugenio-Romero and a second man have died of COVID19 while serving as migrant workers on Ontario farms. They were both from Mexico and were both 31 years old. Many others are infected. 
That it has taken us so long to compose a statement reflects the fact that we as a series have not been sufficiently engaged in the fight against injustice. We need to look at the ways our series reflects this deficiency, if we are to continue programming. We have failed to center the ubiquity and harms of racism in our programming, and would like to express our sincere apologies to those Indigenous and Black authors who generously shared their work with Draft audiences and found their voices were marginalized within our readings, or felt that they had to carry the heavy narrative of Canada's national crimes.
In the coming weeks, we shall be examining our choices so far, as well as what we need to do, if the series is to continue. We need to make sure our actions going forward are in keeping with our professed commitment to equity and justice. Our plan is to reach out to more emerging authors within racialized communities to appear in our series, as well as to change the composition of our collective to include more people of colour. We shall also reach out to those Indigenous and Black authors who have appeared in our series so far to see how we might better serve their needs.
Finally, we would like to sincerely thank some of the many members of the literary community who have generously moved the Draft series forward through both challenge and encouragement. They are Gavin Barrett, Kern Carter, Rita Shelton-Deverell, Farzana Doctor, Maheen Hyder, Dorothy Ellen Palmer, Heather Wood and Bänoo Zan, as well as Jael Richardson and her colleagues at The FOLD, who continue to lead by example. We credit them for whatever positive steps we have been able to take, and take full responsibility for the failings in this statement and in our series.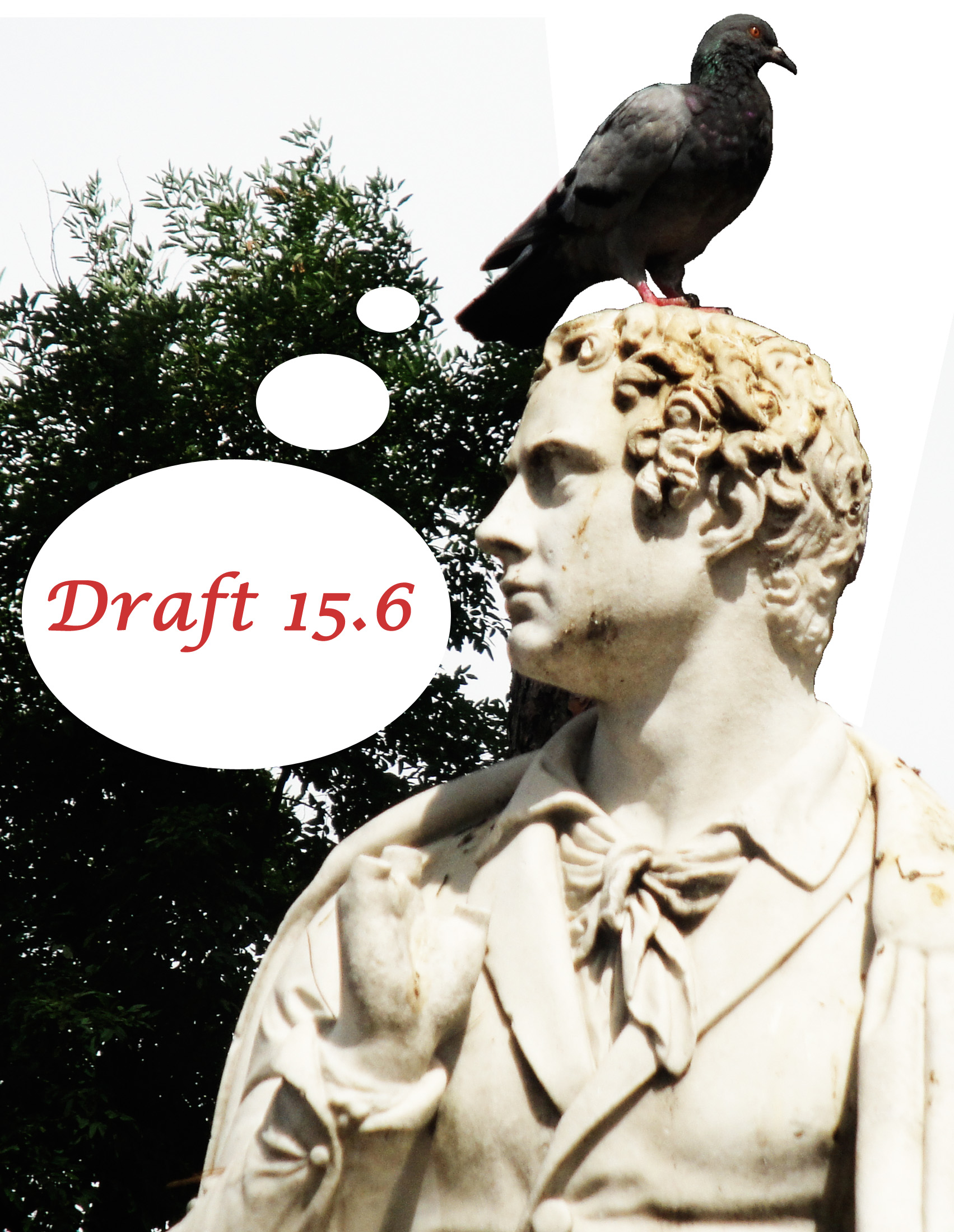 Image by Ron Edding
We're excited to present our second virtual edition of the Draft reading series
Sunday, May 24, 2019
3:00 p.m.
We'll be featuring new work by Gavin Barrett, Adebe DeRango-Adem, David Silverberg and Paul Vermeersch, along with brief readings by  Carole Giangrande, Rita Shelton Deverell, Marcia Johnson, Ruth Panofsky and Elana Wolffand special guests from our beloved neighbourhood Councillor Paula Fletcher, Adam Barrett from East End Arts, and Hai Luke Tran from Hanoi 3 Seasons.
Please register here through Eventbrite:
https://www.eventbrite.ca/e/draft-156-tickets-104471936374
We welcome donations from those who are able to contribute. If not, please attend for free — you are most welcome!
The money will go straight to the brief readers, except for a small amount to cover the series costs. If you wish to send a donation, please send an e-transfer to draftseriescollective@gmail.com  
Here's some more information about our feature readers:
Gavin Barrett is a poet and creative entrepreneur. Gavin was born in Bombay (now Mumbai), of Anglo-Indian and Goan East African parentage. He has a Bachelor's degree in Economics from St. Xavier's College, Bombay and an M.A. in English Literature from Bombay University. After leaving Bombay, he lived in Hong Kong for several years before immigrating to Canada always making a living as a professional writer and creative entrepreneur. Gavin's poetry has been published in Ranjit Hoskote's anthology of 14 contemporary Indian poets, Reasons for Belonging (Viking/Penguin India); the journal of Pen India; The Folio; The Independent (Bombay); The Toronto Review of Contemporary Writing Abroad; and Poeisis – the journal of the Bombay Poetry Circle of which he was a founding member. He was a contributing writer to This|ability, a book on Canada's art brut and outsider artists. Understan (Mawenzi House, to be released June 2020) is his first collection of poems.  He is the founder, host and series co-curator of the Tartan Turban Secret Readings, a Toronto reading series that focuses on giving emerging visible minority writers a stage. He sits on the Advisory Board of the Canadian Authors Association – Toronto and is an associate member of The League of Canadian Poets. Gavin is also the co-founder of Barrett and Welsh. A certified B Corporation® based in Toronto, Barrett and Welsh specializes in diversity and inclusion communications and urban sustainable development branding and advertising.
Adebe DeRango-Adem is a writer and former attendee of the Jack Kerouac School of Disembodied Poetics (Naropa University), where she mentored with poets Anne Waldman and Amiri Baraka. She is the author of three full-length poetry books to date: Ex Nihilo (Frontenac House, 2010), Terra Incognita (Inanna Publications, 2015), and The Unmooring (Mansfield Press, 2018). A poem from The Unmooring was featured in the 2019 Poem-In-Your-Pocket anthology, co-created by the League of Canadian Poets and the Academy of American Poets. She served as the 2019-20 Barbara Smith Writer-in-Residence with Twelve Literary Arts, in Cleveland, Ohio.
David Silverberg is a poet, spoken word artist, solo performer and journalist. He has performed his poetry across Canada, and also in European cities such as Paris and London. His spoken word solo show Jewnique debuted in 2018 and he's brought the show to Ottawa, Calgary and Blue Mountain Resort. His latest poetry collection As Close to the Edge Without Going Over (Kelp Queen Press) blends science fiction with magic realism to reflect David's passion for fantastical fiction, with his writing mentors being the likes of Harlan Ellison, Salman Rushdie and Gunter Grass. David also founded Toronto Poetry Slam, one of Canada's most popular poetry events. His non-fiction work has been published in The Washington Post, BBC News, The Globe & Mail, Vice, Business Insider, Broken Pencil Magazine and many more.
Paul Vermeersch is a poet, multimedia artist, creative writing professor, and literary editor. He is the author of several poetry collections, including the Trillium–award nominated The Reinvention of the Human Hand and, most recently, Self-Defence for the Brave and Happy. He holds an MFA in creative writing from the University of Guelph for which he received the Governor General's Gold Medal. His poems have been translated into Polish, German, Spanish and French and have appeared in international anthologies. He teaches at Sheridan College and is the founding editor of Buckrider Books, an imprint of Wolsak and Wynn Publishers Ltd. Shared Universe: New and Selected Poems 1995-2020 will be published in September, 2020. He lives in Toronto.
We are grateful to the Canada Council through the League of Canadian Poets, as well as the Toronto Arts Council for this support of this reading.
How can I get copies of the Author's books? Visit our Virtual Book Table!
Please support authors and bookstores if you can!
Carole Giangrande: Indigo Books, Amazon, Inanna Publications website.
Rita Shelton Deverell: A Different Booklist and on-line ordering platforms.
Marcia Johnson: Canadian Play Outlet run by Playwrights Guild of Canada.
Ruth Panofsk: Amazon; bookstores; inanna.ca
Elana Wolff : Libraries, bookstores, the Guernica Editions website, or through the author.
Also Draft Collective member, Jade Wallace has a new Chapbook: The Southern Ontario Gothic Tour
And in case you have not heard … the fine and incredibly hard-working folks at Queen Books are doing home delivery these days.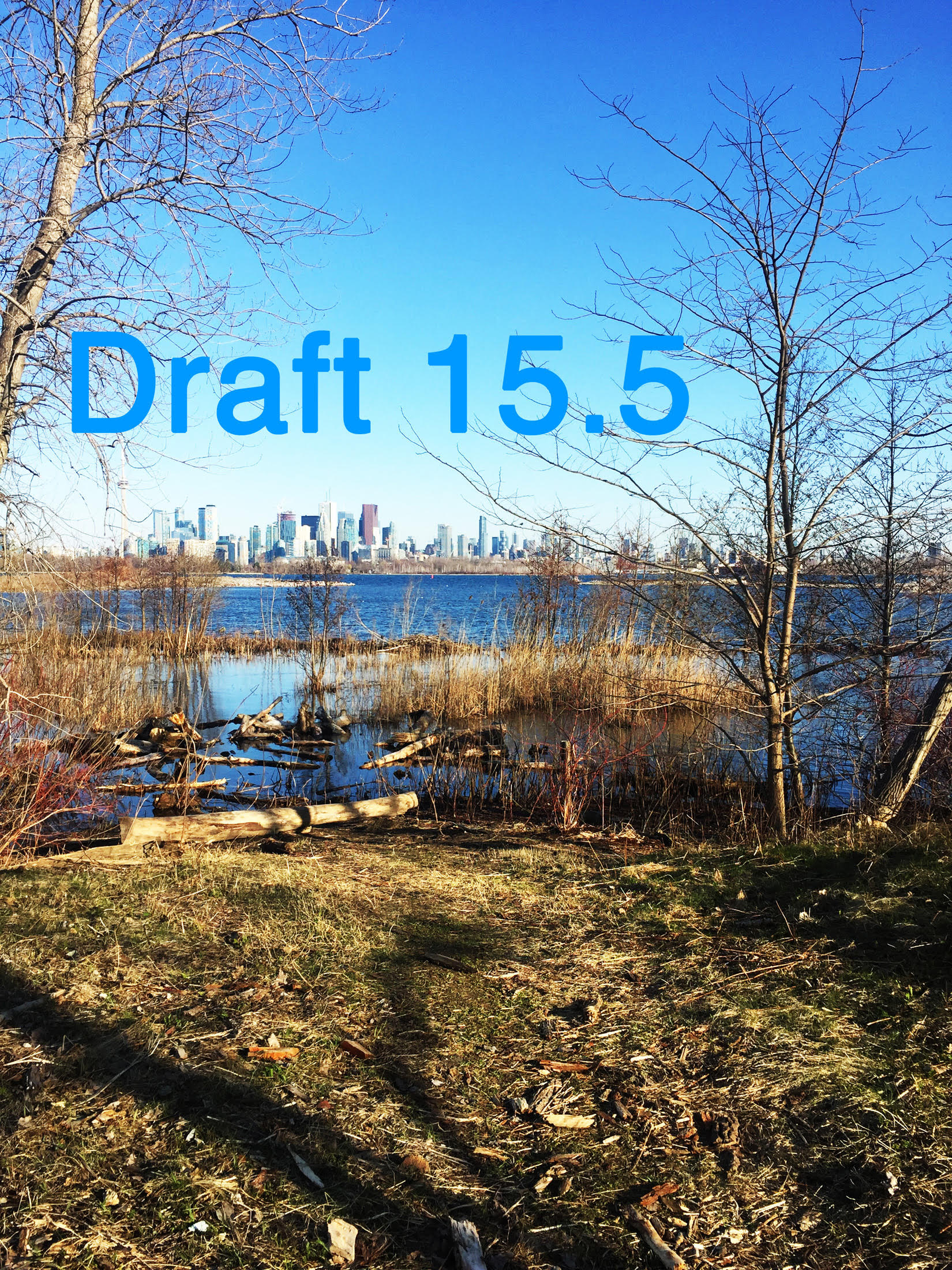 Please join us for our first virtual edition of Draft. April 26 at 3:00 p.m.
YOU MUST REGISTER on Eventbrite here to receive a link to the reading. It's free!
We'll be featuring new and unpublished work by Djamila Ibrahim and Lynne Kutsukake, and brief readings by Ronna Bloom, Sandra Campbell, Kern Carter, Margaret Code, Kate Marshall Flaherty, Jenn Forgie, Jordan Hall, Melanie Margel, Diana Manole, Susana Molinolo, Priya Ramsingh, Rebecca Rosenblum, Rami Schandall, Kit Varnam and
thom vernon.
HOW CAN I GET COPIES OF THEIR BOOKS?
Some of the authors have provided us with links to where their books are available. Please support authors and bookstores if you can!
Kate Marshall Flaherty
https://www.inanna.ca/product/radiant/
Jordan Hall
https://www.concordtheatricals.com/a/319/jordan-hall
Djamila Ibrahim
https://houseofanansi.com/search?q=ibrahim
House of Anansi has a wonderful promotion that allows you to give the same e-book to a friend with every purchase of one of their e-books.
Lynne Kutsukake
https://www.penguinrandomhouse.com/books/241812/the-translation-of-love-by-lynne-kutsukake/
Rebecca Rosenblum … most independent bookstores, as well as Indigo
https://www.chapters.indigo.ca/en-ca/home/search/?keywords=Rebecca%20rosenblum#internal=1
Here is some more information about the featured readers:
Djamila Ibrahim's debut short story collection Things Are Good Now was shortlisted for the Danuta Gleed Literary Award. Djamila's stories have been shortlisted for the University of Toronto's Penguin Random House Canada Student Award for Fiction and Briarpatch Magazine's creative writing contest. Things Are Good Now was one of Now Magazine's 10 Books To Be Excited About in 2018 and has made several CBC lists of Books/Writers To Watch For as well as being reviewed favourably in many other publications. The Globe and Mail has called Things Are Good Now "[an] essential fiction for right now." Djamila was formerly a senior advisor for Immigration, Refugees and Citizenship Canada. She now lives and works in Toronto.
Lynne Kutsukake is a Japanese Canadian writer. Her short fiction has appeared in The Dalhousie Review, Grain, Windsor Review, Ricepaper and Prairie Fire. Her debut novel, The Translation of Love, won the Canada-Japan Literary Award (2016) and the Kobo Emerging Writers Prize for Literary Fiction (2017).
Acknowledgments:
Cover image by Ron Edding
We are grateful for the financial assistance of the Toronto Arts Council and the Canada Council for the Arts through the Writers' Union of Canada.

A conversation with Mimi O'Bonsawin, artist/teacher/proud owner of the Dock, Draft's newest venue.
When I walked into the Dock, my first impression was of a cafe tucked between a kayak shop and tourist "trading post" somewhere in Huntsville. Looking back outside, a crane loomed over, ready to throw up Toronto's latest condo tower over a neighbourhood steeped in family-friendly quaintness.
Mimi O'Bonsawin was standing by the counter, chatting with a barista. She's a slight lady, steeped under dreadlocks, with owlishly round glasses that looked like she inherited them from a librarian. As an indie singer-songwriter as well as the proprietress of Draft's newest venue. I asked her about her music passions and her newest venture.
Answers have been condensed and changed for clarity.
I listened to your most recent album, and it has a distinct style, unique from other indie singer-songwriters. What is your music's biggest influence?
I listen to a lot of different artists. But in my music, I am the same person when I write music and in everyday life. Some people have a different persona when they perform, but I keep it real. I like that, I keep it real.
Who is your most-admired artist?
I have a couple of influences. Bob Marley is one and the other is Buffy Sainte-Marie. She's a first-nations woman from Saskatchewan, who's been around since the 60s. She's written amazing songs for Elvis, Janice Joplin to Joe Cocker. They all covered her songs, the list goes on. She's still touring around the world at 74 and she's amazing. She's definitely my idol and I would love to have a career like hers.
What's your favourite poem or piece of music?
"Oppression" by Ben Harper, is a good song, based on what's happening in the world. It's written like a poem and the way he sings it is like a spoken-word. It's pretty cool.
So why did you choose to become a musician?
I've always been a musician. Even before I could talk I would sing and dance and put on concerts for my family. My parents always knew that I was going to become a musician since I was 1 or 2. I started taking music seriously when I was in highschool, and I just kinda went from there.
You chose to become a musician but you are also a workshop instructor. What can you tell me about your workshop "Rhythm & Rhyme"?
I do some songwriting workshops across Ontario, southern Ontario and northern Ontario, for kids grades 4 – 12. And I do songwriting and empowerment through storytelling and song creation. It's pretty fun.
Then you moved onto being the proprietress of The Dock…..
Yeah, my dad and I and my cousin had the opportunity to open up this coffee shop. My cousin is also a singer as well as a dancer and actor. And so when we were building this place, it was very important to have it a space for artists. We want it to have music and dance and poetry nights. We have local artists put their work on the wall and now we have a reading night. So it's kind of a different space from a regular coffee shop because it's very artist-driven you know? Our coffee is local from where we're from, which is Northern Ontario, so it's very important to keep it local in Toronto.
The Dock has a rustic atmosphere. Who designed the space?
We designed and renovated it ourselves. We're from northern Ontario, so we brought the North Ontario vibe. I'm from Sudbury, so we brought a little piece of home to Toronto. All the wood (she taps on the table between us, it's covered in coffee mug burns) is from just outside of Sudbury. Except for our [kitchen] equipment, everything is repurposed and reused and recycled.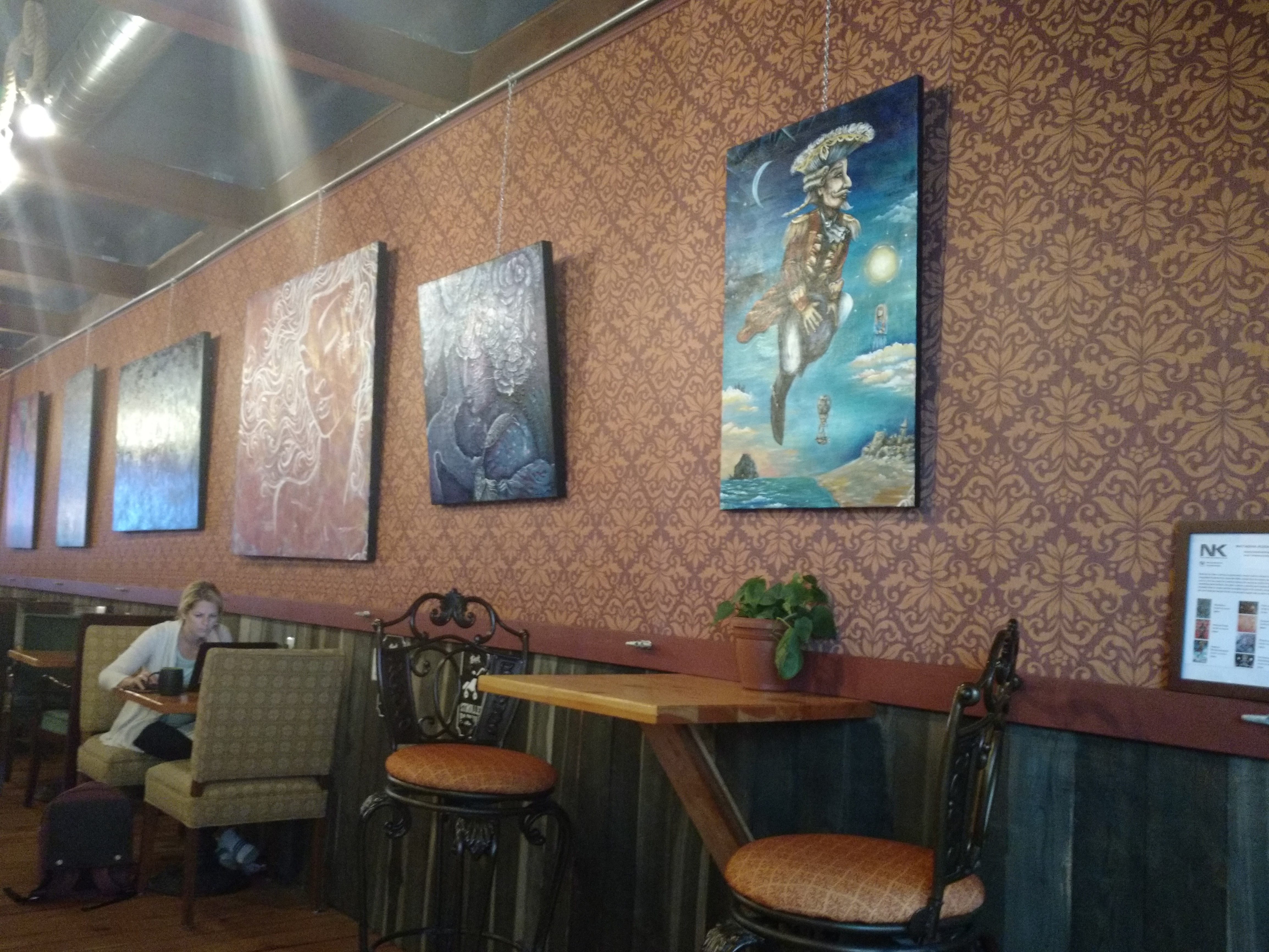 Nice, so what is your favourite drink at the Dock?
Well because it's summertime we have our specialty, the Coconut Dream. It's a coconut flavoured ice latte. It's really popular. But we make all the drinks the traditional way. Our cappuccinos, our lattes are made in the proper way of making coffee. We take a lot of pride in our coffee.
And why open a cafe in Leslieville?
I used to live in Leslieville. And trying to perform in Toronto is a struggle. There's a lot of places in the west-end for singer-songwriters to play but in the east-end, there's nowhere to play. It all came together perfectly when we found this place. It was the perfect fit for coffee and music.
And do you hope the Dock will add colour to the neighbourhood's persona?
Well, I think it's going to enhance and give the community a different place to express itself. We want to encourage the arts and music, and I think that there is a need for that in Leslieville. To give people a voice.
Besides the Draft, do you hope to host more literary events?
We thought of doing a monthly poetry night, for different avenues. If anyone else comes to us we can be reached at our site or our Facebook page, We're very flexible and open to different performances or gatherings or events. We're going to be doing some fundraisers in here for an Indian dance crew, and different CD releases. I hope to do some art gallery nights. We are open to anything.
What is the future for you and the Dock?
For my music, I'm touring India in February, and going to Mexico in January. For the Dock, we're here for the long-haul, and expand music more than the days we already have music, Thursday, Friday, and Saturday. We hope to get busier, host different events, and build from where we are. We've only been here for two months so we have a lot of room to grow and establish ourselves in this neighbourhood. We want to make a name for ourselves and have the community come in here and take part in it.
Awesome, thank you so much, Mimi
My pleasure 😉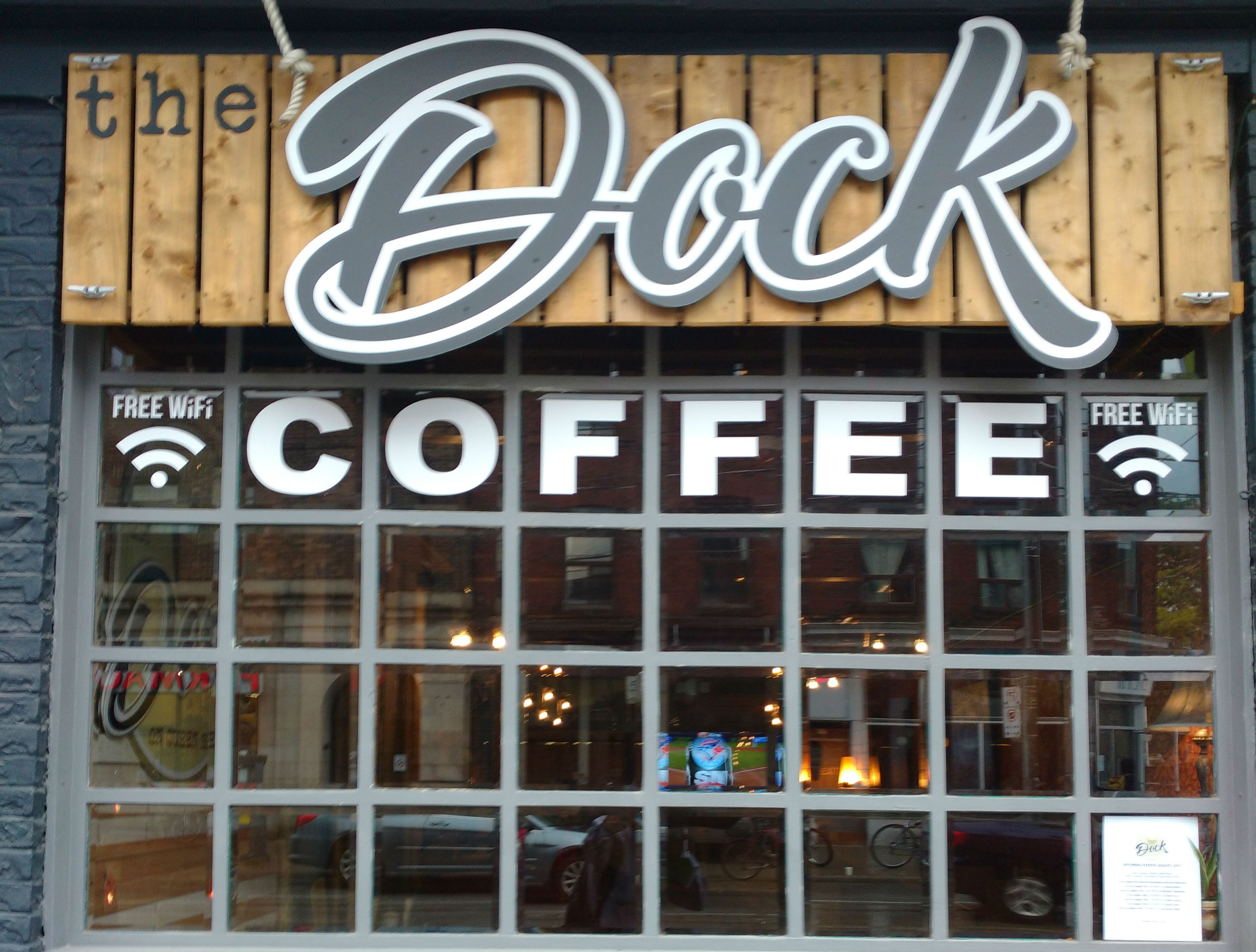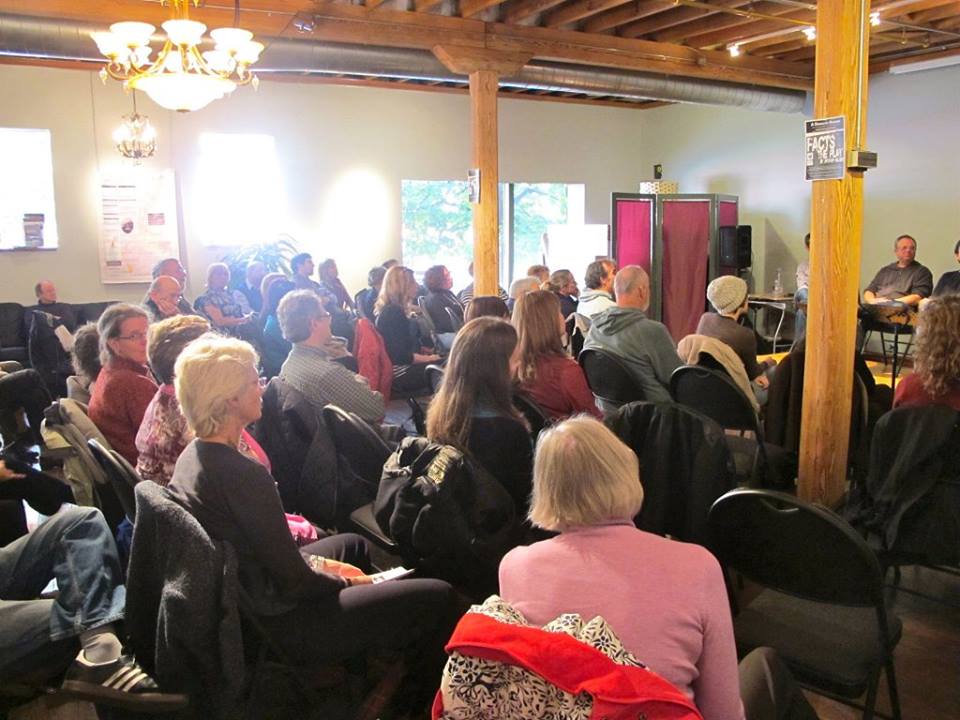 Bänoo Zan is the founder, artistic director, and host of Shab-e She'r, which has been described as "the most diverse poetry series and open–stage in Toronto." Now four and a half years old, having begun in November 2012, the reading series holds events on the last Tuesday of every month, which currently take place in the Church of St. Stephen-in-the-Fields near College and Spadina. Zan graciously agreed to an interview with Draft Reading Series collective member Jade Wallace to talk about experiencing poetry in a language you don't speak, the relationship between academia and the literary community she's building, and government grants. Below is part three of a three-part interview.
JW: Your reading series openly welcomes works in any language. I assume that often this means that you or some members of the audience are listening to poetry being read in a language you or they do not know. Are there emotional, intellectual, or physical differences between how you experience poetry written in a language you don't know and poetry written in a language you do know?
BZ: Multiculturalism is respect for the way diverse cultures express themselves: in poetry the way is the language and even the accent. Though Toronto is one of the most diverse cities on the planet, I am not sure Torontonians realize the extent of linguistic alienation of newcomers.
Listening to poetry in another language highlights its musical and linguistic aspects. If the language you are listening to is of the same family as the one(s) you are familiar with, you listen more intently to pick up the odd word or expression you may know. You also listen with your pre-verbal ear. You listen with your heart. This increases your empathy and respect for people who do not have your command over the dominant language and yet are driven by the urge to share their feelings. It is the best cultural exchange that can happen.
JW: How do you think your background as a professor of literature and literary critic has shaped your approach to curating a poetry reading series? Do you carry over skills or interests from academia into your series?
BZ: Years of teaching at university level have given me self-confidence and social and leadership skills. My background has also helped me form and articulate my vision and not be swayed by those who have tried to highjack the event. It has given me the management skills I need to interact with team members, volunteers, audiences and featured poets. It has also allowed me to go beyond the academic approach. I have been encouraged to introduce pedantry, but I haven't given in. I see my role at Shab-e She'r as the organizer and facilitator of an ongoing cultural exchange. I want to make sure it doesn't become irrelevant, and I want to encourage participants to feel responsible for its success. Through exposing poets to practices outside their immediate circles, we hope to foster a movement in poetry that has the best of every practice and can be claimed by us all.
JW: You mentioned in a previous interview that you wouldn't want to rely on government grants to keep the series afloat and prefer to rely on community support. Beyond the obvious fact that community support helps ensure that the series is serving a function deemed important by attendees, are there other benefits, for example political benefits, to being supported by a community rather than a government?
BZ: At Shab-e She'r we believe in community building and there won't be one without poets bringing people together. After all, because we believe in socially and politically engaged poetry, it makes no sense to produce or showcase it in the absence of an audience.
There is a practical consideration as well: writing grants is a confusing and time-consuming responsibility. I think it is unfair and exploitative to expect that an immigrant such as myself should do even more unpaid work so that my fellow-poets are paid better. If the poets feel the need for grants, we invite them to volunteer their time and expertise. This is also in line with our goal of developing into a community whose members support others.
There are other considerations as well: I don't know much about grants and may be wrong, but it seems to me that they have fixed structures. It seems that organizers are expected to restructure our events in order to meet the granting bodies' expectations, instead of those organizations trying to help us realize our goals and visions.
To connect with Zan and get updates about future Shab-e She'r events, join Shab-e She'r (Poetry Night) Facebook group, like Shab-e She'r –Poetry Night page on Facebook, follow Bänoo and/or the group on Twitter: @BanooZan & @ShabeSherTO, or join Bänoo's email list at rghrhino@gmail.com.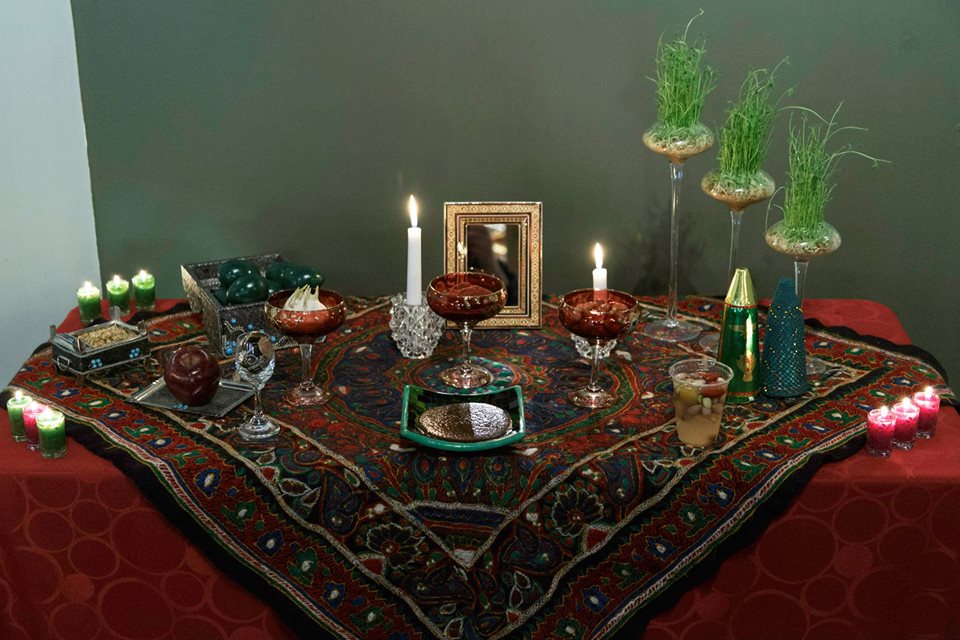 In part one of Draft's interview with Bänoo Zan, the founder, artistic director, and host of Shab-e She'r, "the most diverse poetry series and open-stage in Toronto," we discussed the politics of poetry, the differences in the cultural presence of poetry in Iran and Canada, and the importance of choosing a name for a reading series. In part two, Zan talks creating brave spaces rather than safe spaces, what she looks for when selecting readers for the series, and how to make sure that the audience that gets to enjoy the series is as diverse as the writing featured.
***
You have said before that you want your readings to be a "brave space," which is not the same as a "safe space." What does "brave space" mean and how do you create it?
Some series call themselves a "safe" space, or are struggling to create such spaces. Due to the nature of some events, the organizers have had to grapple with harassment and other aggressive predatory behaviour.
But Shab-e She'r does not have that issue, thanks to the inclusivity and diversity of our audience. We have people of all ages, ethnicities, religions, sexual orientations, and lifestyles. And though we are well known across diverse poetry groups, predators who have made other events unsafe have never set foot in our space.
Because Shab-e She'r has an international feel to it and is a space where people come to be exposed to diversity through poetry, sometimes even experienced poets may feel uncomfortable on our stage, if they are not used to reading for people outside their immediate communities or circles. Shab-e She'r bridges the gap between diverse communities. We feel all poetry communities and groups, including the mainstream, need to go out of their comfort zone, if peace, reconciliation and dialogue are to happen.
There is an artistic reason behind the term "brave space." Many artists who have made their mark on history were those who were brave enough to let their curiosity take them to encounters, styles, subject matters, and experiences their counterparts shunned. At Shab-e She'r we want to hear all sides of the story. We have had nights when Zionists and supporters of Palestine shared the stage. We had nights when people spoke for and against Fidel Castro, and on and on. And no fight or ugly scene broke out.
Courage is the virtue we need to practice, if we want to create meaningful art. If you expect validation for every word you say, you are not an artist – you are a narcissist.
If you only perform in spaces where everyone already agrees with you, you are using your art as a membership card to an exclusivist club. You are not making any change.
At Shab-e She'r we want to initiate meaningful change in society outside our limited circle. As a member of a visible minority, I believe we are strong enough. I come from a culture and a religious tradition thousands of years old. No amount of critique or opposition can make them go away. As an artist, however, my role is not limited to affirming my identity. I have the right and responsibility to critique it and I don't feel offended if anyone else critiques it, either. As an artist, my first priority is the truth, not any group loyalty. I want to be heard by people who do not agree with me. I also want to listen to those different from me. Bravery requires taking risks. If you are not taking risks, you are not brave.
What qualities do you look for when selecting featured readers for your series?
Active professional social media presence; excellence of poetry and performance; genuine support of diversity and poetry community; ability and willingness to act as public figures; social skills and the ability to treat audiences and fellow-poets with respect and kindness; willingness to expand their network. I almost never feature people I haven't personally met and am not connected with on social media! I want to make sure I do not feature those who may abuse the spotlight they get. And because of the way I run the show, pairing poets with those outside their circles, I need to have heard them frequently enough to be able to create a show that offers a variety of styles and approaches, and brings people together who are open to new connections. This would not be possible if I have not met the poets before and have not seen them perform.
I also believe that poets are responsible for creating and maintaining the community. We want poets to bring people together and act as a force for peace and reconciliation among communities. We believe in the artists' social-political role. We believe in the openness of artists to other styles and communities.
And a poet's long-term support of Shab-e She'r and their appearing on our open mic is the best evidence of their commitment. I have also found out that poets who have not attended the event before sometimes fail to engage our audience or prepare a feature set that would speak to our concerns.
At Shab-e She'r we celebrate poets who believe in equality among poets and listen with humility to emerging as well as established voices. One of our requirements is that featured poets attend the whole event, including our long open mic section. Publications or accolades do not win poets a feature spot at Shab-e She'r: their engagement with diversity and community does.
Oftentimes a poet can remain indefinitely on my list and not be featured, simply because I am waiting for them to show up at our events and join the open mic. We love poets who show up to support communities different from theirs, are open to diversity, and want to learn about other poets and support them through attending our events.
Your reading series is openly committed to diversity in literature. Of course a lot of this involves making sure that diverse writers are featured. But what about the audience? Is the audience necessarily diverse if the writers are, or do you take additional measures to try to attract a diverse audience?
Shab-e She'r is far more diverse in its audience than many other poetry series. To send the message that the space is truly inclusive, we do need to feature diverse artists. But that wouldn't be enough to bring out the audiences we want, and we want all communities. At Shab-e She'r we ask our featured artists to reach out to their network and invite as many people as they can. We tell them that their payment depends on the turn-out. We also tell them that we are trying to facilitate a cross-cultural conversation and we ask them to reach out to their fans to make this dialogue happen. We also tell our artists that the selection of future features from their communities will depend on the turn-out of their community for support.
I also send the event invite to many diverse listings. I post on diverse Facebook pages, use Twitter and even LinkedIn to reach out to as many different groups and people as possible. Whenever I attend an event, I talk about Shab-e She'r, and ask people to spread the word to their communities. I am an immigrant who has been in Toronto since 2010, but I ask the supporters of diversity, peace, and poetry to spread the word. I really appreciate the help of those who share the event on social media and bring friends and all interviewers and writers who have provided a platform to talk about Shab-e She'r. If it was a personal project, I would never ask for help. But I believe it is a peace project that will shape the future of our city, and by extension, Canada.
There is also another factor to consider: that whoever shows up is our ally and supporter. At Shab-e She'r we support poets who support other poets, feel the need to network with others, and add their voice and presence to the conversation.
We also cherish the support of non-poets who attend our events to lend their support to the cultural exchange we are trying to facilitate. We need supporters of diversity as much as we need diverse poets and audiences.
***
For more information about the Shab-e She'r reading series, and to get updates about future events, join Shab-e She'r (Poetry Night) Facebook group, like the Shab-e She'r –Poetry Night page on Facebook, follow Zan and/or the group on Twitter: @BanooZan & @ShabeSherTO, or join Zan's email list rghrhino@gmail.com.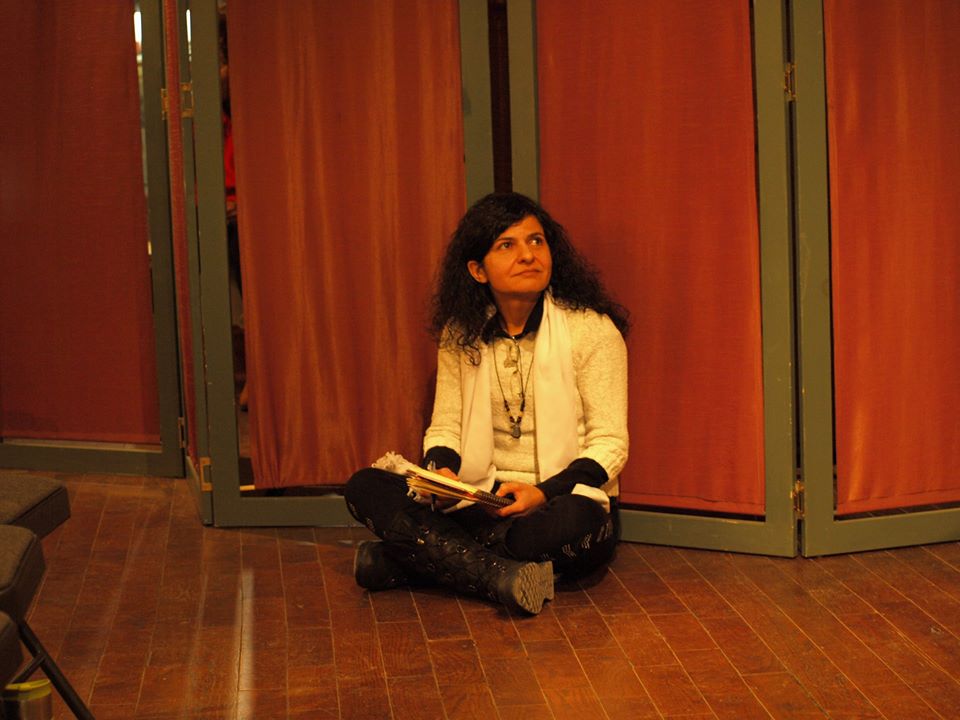 Bänoo Zan is the founder, artistic director, and host of Shab-e She'r, which has been described as "the most diverse poetry series and open–stage in Toronto." The series, which has been running for four and a half years since November 2012, currently holds events on the last Tuesday of every month in the Church of St. Stephen-in-the-Fields near College and Spadina. Zan graciously agreed to an interview with Draft Reading Series collective member Jade Wallace to talk about Shab-e She'r, the politics of poetry, the differences in the cultural presence of poetry in Iran and Canada, and the importance of choosing a name for a reading series. Below is part one of a three-part interview.
JW: You have said previously that poetry itself is political insofar as it is aware of power struggles. But in what sense are poetry readings political? If so, are there particular political aims you work toward when organizing your reading series, apart from your clear commitment to diversity?
BZ: Poetry events are highly political in their line-ups! We reward certain types of writing, poetic personae and demographics by featuring some poets and not others. It is always a subjective decision, even if we act based on criteria we have developed. We spend countless hours, not in the hopes of financial compensation, but in the hopes of leaving our mark on the poetry movements. We have a role in what publishers publish, what editors feature in their journals, and what juries reward in the form of grants, awards and prizes. Yes, and they have an impact on what we do as well. It is a conversation about the significance of poetry we invite ourselves to. We cannot be ignored in this partisan debate about what kind of poetry matters. A lot of this politics might be transitory and may not guarantee eternal fame to poets, but it cannot be categorically ignored.
On a personal level, as someone from the Middle East, my biggest political agenda is peace. I started Shab-e She'r after witnessing the level of discrimination and marginalization experienced by poets of colour, indigenous poets, black poets, poets with different sexual orientations and genders, or those from religious ethnic minorities as well as immigrant poets. I wanted us collectively to forge stronger alliances among ourselves across dividing lines. I found out that the best way is to feature marginalized poets side by side with the mainstream ones to bring them to the attention of publishers, event organizers, editors, etc. I feel that peace cannot be sustained in a society with this level of frustration and inequality.
There is too much division among us: at moments of crisis, we need to stand together. And to do that, we need to have met one another, shared spaces, exchanged ideas, and formed friendships.
I am shocked to see that despite Toronto being one of the most diverse cities in the world, still most people's closest friends are from the same ethnic background. No wonder many newcomers and immigrants don't consider this land their home. We still feel lonely after so many years living in this city and having contributed so much to it. So, my other political agenda for Shab-e She'r is to fight xenophobia!
JW: One of the articles I read about you describes Iran as a place where it is difficult to find someone who has not written at least one poem. That strikes me as very different from the way poetry is treated in Canada. Are there other differences or similarities between the ways poetry is integrated in daily life in Iran as opposed to in Canada? How does the way poetry is read and shared publicly compare in the two countries?
BZ: In Iran, poetry is the main literary genre. If there are two books in a household, the first one is the Koran and the second one is a book of poetry by Hafiz, Sa'adi, Ferdowsi or Rumi. We Iranians conduct divinations with books of poetry at certain times during the year, such as Nowruz or the Persian New Year, and Yalda, the Winter Solstice celebration. We also open books of poetry any time we are seeking guidance, such as when we fall in love, etc. We form a question in our mind, and sometimes we recite a few verses from the Koran, open the Divan of Hafiz, and interpret the poems metaphorically according to the circumstance. In fact, the Divan of Hafiz is called the non-Arab Koran. And Hafiz is nicknamed "the Mouthpiece of the Divine." People pledge to go on pilgrimage to his tomb more often than they visit a religious shrine in the same city, Shiraz.
Zinat ol-Molk Wax Museum in Shiraz is a collection of important historical figures of Fars province. The collection spans thousands of years, starting from wax statues of Sassanid kings and up to contemporary figures such as martyred pilots in the Iran-Iraq war (1980-88). When I visited it, the only missing statue was that of Hafiz. I asked a custodian about this. The answer was that the museum management feared that inevitably one group or other would protest if the representation did not match their ideal of Hafiz. To escape the backlash, they had left the booth empty. So, yes, we treat our Hafiz like a god! On the grim side, however, in contemporary Iran, poets can go to jail or be killed for poetry. Ahmad Shamlou, the poet of freedom, was jailed before and after the Islamic revolution. Books of poetry are more heavily censored than translations from other languages. At some point the verse romances of Nizami Ganjavi (from the twelfth century) were censored!
All this is a testimony to the power and the timeless influence of poetry, and the fear that dictators have of it.
If you want to escape from poetry, you'd better leave Iran! But then, you are going to miss it so much that you would probably end up reading it more than you would have if you had chosen to stay!
In Toronto, I was impressed by the discovery of its thriving poetry scene, with several readings every week open to the public. This is something I cannot imagine happening in Iran any time soon. Poetry is a subversive clandestine activity. There have been crackdowns on writers' unions, organizations and events. One of the other features I cannot imagine would be incorporated into an Iranian poetry event any time soon is the open mic. Even events held here in Toronto by Iranians or other people from the Middle East require that you submit your work before reading it on the open mic, or announce certain subjects off-limits, such as politics and religion.
JW: I learned in one of your interviews that Shab-e She'r is a Persian name that approximately translates to "poetry night" and that it is a significant choice because it is the only event you know of called Shab-e She'r that is not primarily in Persian. How much of an impact do you think the name of a reading series has on the character of a reading series and on what kind of readers and attendees it attracts?
BZ: I am not sure about the extent of the name's impact. But I hope it keeps xenophobes away! Names evoke value systems. So, if some people think the best poetry in English can only be produced by native speakers of the language, they probably would not attend our event. The history of colonization has made English the international language and now you have people like me who have studied and taught it all their lives and have published more in it than many native speaker poets. They even run poetry events in English. And I can't tell you what else is on their agenda.
But on a serious note, I think we need to stop apologizing and start strategizing to support one another right here right now. We need to think how we can create a strong poetry movement that inspires us all and keeps us alive.
But the name "Shab-e She'r" also invites Iranians and other immigrants and minorities to get involved in mainstream art and culture. We will not have a voice if we remain disengaged from the cultural scene. Cultures thrive in encounters with other cultures. Sometimes it seems to me that minority artists crave all the recognition, but do not show any interest in what others have to offer. Cultural exchange is exactly that: if you don't care about others, why do you expect them to care about you?
You can find Bänoo Zan at the next Shab-e She'r reading, which will be held on Tuesday, May 30, 2017, in the Church of St. Stephen-in-the-Fields at 365 College Street, Toronto. Doors open at 6:15 p.m., open mic sign-up starts at 6:30 p.m., and readings begin at 7 p.m.: https://www.facebook.com/events/1406575296047845/ To get updates about future events, join Shab-e She'r (Poetry Night) Facebook group, like Shab-e She'r –Poetry Night page on Facebook, follow Zan and/or the group on Twitter: @BanooZan & @ShabeSherTO, or join Zan's email list rghrhino@gmail.com.
Next Page »