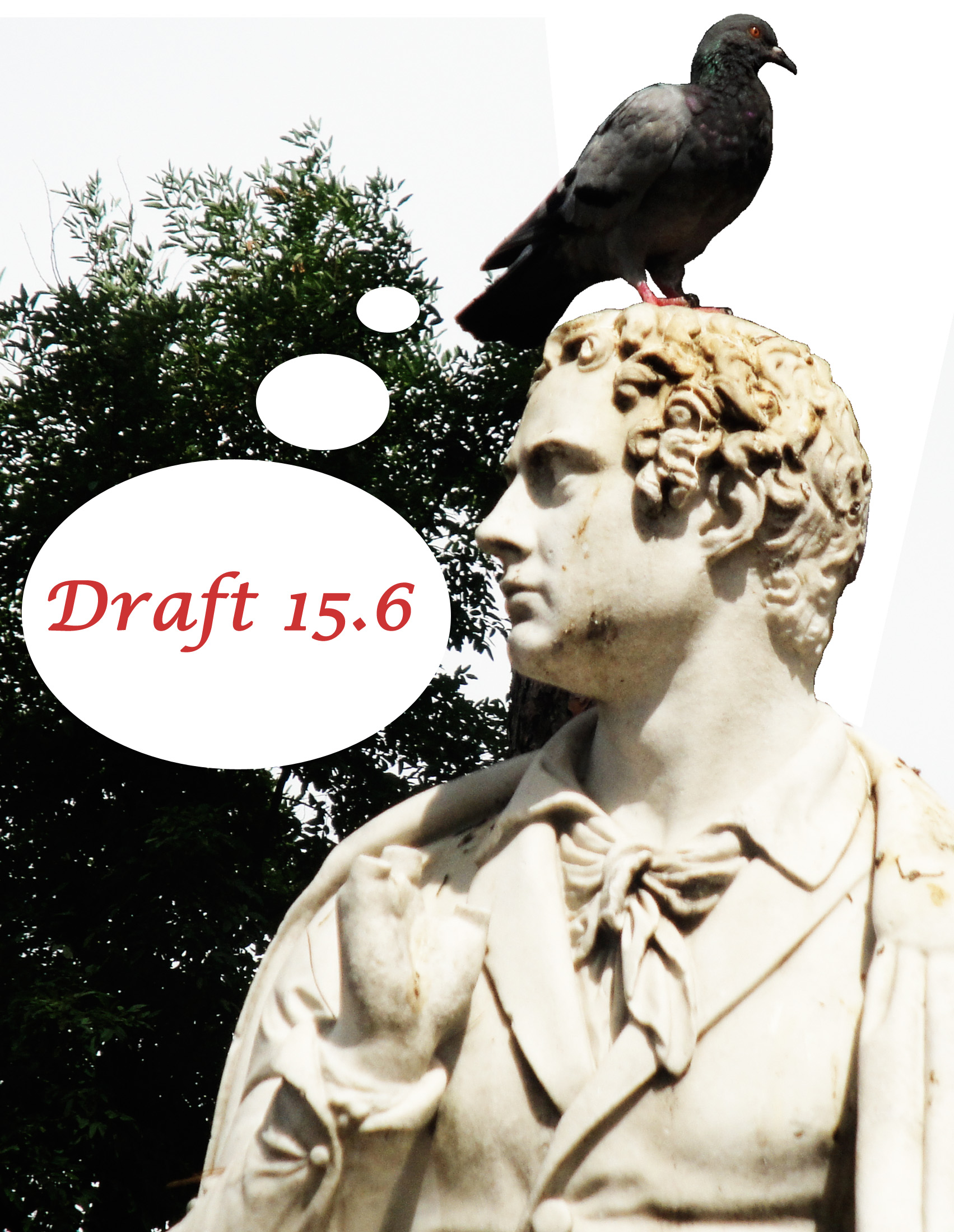 Image by Ron Edding
We're excited to present our second virtual edition of the Draft reading series
Sunday, May 24, 2019
3:00 p.m.
We'll be featuring new work by Gavin Barrett, Adebe DeRango-Adem, David Silverberg and Paul Vermeersch, along with brief readings by  Carole Giangrande, Rita Shelton Deverell, Marcia Johnson, Ruth Panofsky and Elana Wolffand special guests from our beloved neighbourhood Councillor Paula Fletcher, Adam Barrett from East End Arts, and Hai Luke Tran from Hanoi 3 Seasons.
Please register here through Eventbrite:
https://www.eventbrite.ca/e/draft-156-tickets-104471936374
We welcome donations from those who are able to contribute. If not, please attend for free — you are most welcome!
The money will go straight to the brief readers, except for a small amount to cover the series costs. If you wish to send a donation, please send an e-transfer to draftseriescollective@gmail.com  
Here's some more information about our feature readers:
Gavin Barrett is a poet and creative entrepreneur. Gavin was born in Bombay (now Mumbai), of Anglo-Indian and Goan East African parentage. He has a Bachelor's degree in Economics from St. Xavier's College, Bombay and an M.A. in English Literature from Bombay University. After leaving Bombay, he lived in Hong Kong for several years before immigrating to Canada always making a living as a professional writer and creative entrepreneur. Gavin's poetry has been published in Ranjit Hoskote's anthology of 14 contemporary Indian poets, Reasons for Belonging (Viking/Penguin India); the journal of Pen India; The Folio; The Independent (Bombay); The Toronto Review of Contemporary Writing Abroad; and Poeisis – the journal of the Bombay Poetry Circle of which he was a founding member. He was a contributing writer to This|ability, a book on Canada's art brut and outsider artists. Understan (Mawenzi House, to be released June 2020) is his first collection of poems.  He is the founder, host and series co-curator of the Tartan Turban Secret Readings, a Toronto reading series that focuses on giving emerging visible minority writers a stage. He sits on the Advisory Board of the Canadian Authors Association – Toronto and is an associate member of The League of Canadian Poets. Gavin is also the co-founder of Barrett and Welsh. A certified B Corporation® based in Toronto, Barrett and Welsh specializes in diversity and inclusion communications and urban sustainable development branding and advertising.
Adebe DeRango-Adem is a writer and former attendee of the Jack Kerouac School of Disembodied Poetics (Naropa University), where she mentored with poets Anne Waldman and Amiri Baraka. She is the author of three full-length poetry books to date: Ex Nihilo (Frontenac House, 2010), Terra Incognita (Inanna Publications, 2015), and The Unmooring (Mansfield Press, 2018). A poem from The Unmooring was featured in the 2019 Poem-In-Your-Pocket anthology, co-created by the League of Canadian Poets and the Academy of American Poets. She served as the 2019-20 Barbara Smith Writer-in-Residence with Twelve Literary Arts, in Cleveland, Ohio.
David Silverberg is a poet, spoken word artist, solo performer and journalist. He has performed his poetry across Canada, and also in European cities such as Paris and London. His spoken word solo show Jewnique debuted in 2018 and he's brought the show to Ottawa, Calgary and Blue Mountain Resort. His latest poetry collection As Close to the Edge Without Going Over (Kelp Queen Press) blends science fiction with magic realism to reflect David's passion for fantastical fiction, with his writing mentors being the likes of Harlan Ellison, Salman Rushdie and Gunter Grass. David also founded Toronto Poetry Slam, one of Canada's most popular poetry events. His non-fiction work has been published in The Washington Post, BBC News, The Globe & Mail, Vice, Business Insider, Broken Pencil Magazine and many more.
Paul Vermeersch is a poet, multimedia artist, creative writing professor, and literary editor. He is the author of several poetry collections, including the Trillium–award nominated The Reinvention of the Human Hand and, most recently, Self-Defence for the Brave and Happy. He holds an MFA in creative writing from the University of Guelph for which he received the Governor General's Gold Medal. His poems have been translated into Polish, German, Spanish and French and have appeared in international anthologies. He teaches at Sheridan College and is the founding editor of Buckrider Books, an imprint of Wolsak and Wynn Publishers Ltd. Shared Universe: New and Selected Poems 1995-2020 will be published in September, 2020. He lives in Toronto.
We are grateful to the Canada Council through the League of Canadian Poets, as well as the Toronto Arts Council for this support of this reading.
How can I get copies of the Author's books? Visit our Virtual Book Table!
Please support authors and bookstores if you can!
Carole Giangrande: Indigo Books, Amazon, Inanna Publications website.
Rita Shelton Deverell: A Different Booklist and on-line ordering platforms.
Marcia Johnson: Canadian Play Outlet run by Playwrights Guild of Canada.
Ruth Panofsk: Amazon; bookstores; inanna.ca
Elana Wolff : Libraries, bookstores, the Guernica Editions website, or through the author.
Also Draft Collective member, Jade Wallace has a new Chapbook: The Southern Ontario Gothic Tour
And in case you have not heard … the fine and incredibly hard-working folks at Queen Books are doing home delivery these days.