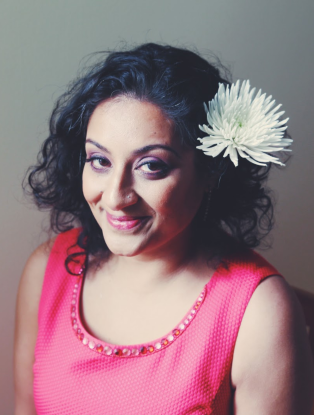 Too much of a good thing can be problematic and as the de-facto centre of the literary community in Canada, Toronto is inundated with literary events, readings, book launches every month. Any Toronto literary event will always have a massive potential audience if you can attract them from the cold weather and away from the indie book launch and two reading series happening in the same evening, often in the same neighbourhood.
For any reading series to survive and even thrive beyond a couple years is a gutsy organizer and a uniqueness to stand out from the crowd.
The Brockton Writers Series has been lucky to have both. Commonly known as the only reading series to have an educational bent in the form of a writerly topic guest talk, the Brockton has achieved 7 years of reading under its belt and is still going strong. We sat down with Farzana Doctor, founder, and the host of BWS to find out how she accomplished this.
Why did you start the Brockton Writers Series and what keeps you going?
I started BWS because I was both new to my neighbourhood, and to being an author and I needed more community. I talked to Melanie Janisse (who is a poet, at that time owned Zoots Cafe) and she offered her space and her help. It was going to be a one-time event, but then, we just kept going!
How did you build up up the Brockton Writers Series to what it is now?
It was a slow process. At first, we had tiny audiences. But word got out, and later we successfully applied for OAC funding and brought in more volunteers. I think a series can only grow when it's able to pay its writers the going rate. A sustained, creative volunteer base also allows a series to grow.
How have the Brockton volunteers shaped the Brockton Writers Series?
I think each volunteer brings audience members and new writers to the series. They also bring fresh ideas about structure, policies, advertising. So for example, past volunteer Sharanpal Ruprai wrote our first grant. Sheila Toller began taking photographs for us. Dan Perry reinvigorated our blog. Sarah Henstra improved the way we incorporate guest speakers. Nancy Kay Clark has just started a newsletter. These are just a few of many examples.
Was there ever a time when you wanted to end the Brockton Writers Series? Why didn't you?
Yes, there was a time a couple of years ago, when we didn't have enough volunteers and I felt overwhelmed. But then we shifted from a monthly series to every other month, and found more volunteers.
Where did you get the idea for a guest talk with the readings and how did you implement it?
I think it was Nora Gold who suggested that it would be helpful to have a writers' networking time before the readings to help writers feel less isolated. May Lui became its first facilitator, and sometimes we had invited guests and sometimes informal chat during this time. Our attendance was best when we had a speaker, so we've stuck with that.
What is the one factor that you believe allows a reading series to prosper?
Funding! And volunteers. Both equally important.
What was your most memorable moment at the Brockton Writers Series?
There have been so many. I think what I like best is when the four featured writers are diverse (in terms of genre, style, age, sexual orientation, ability, gender, race etc) and they manage to connect with each other and collectively with the audience during the Q&A. It feels like magic.
Why do you believe reading series are necessary for the literary community?
We need spaces to highlight writers' work. We especially need spaces that are intentionally inclusive (ie, no more all white/straight/male line-ups!). These kinds of spaces raise artists' profiles and pay them for their time.
What is the future of the Brockton Writers Series?
We'll see! But we are going strong with our fabulous volunteers. We're booked a year in advance. Pray we keep our funding!